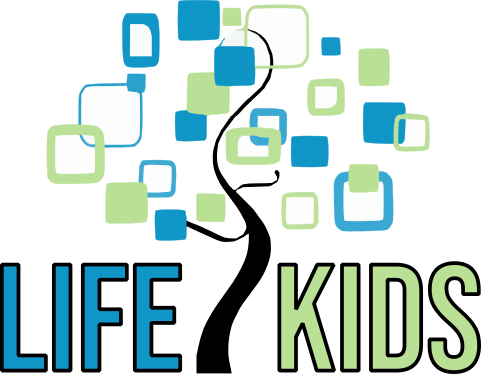 December 16-22, 2018
Treasures In Heaven
Do you want your child's picture here?
Click here to email photos!
Helping Parents Grow Their Kids Into Giant Christians


If then you were raised with Christ, seek those things which are above, where Christ is, sitting at the right hand of God.
Colossians 3:1

0">
Read About It
0">
Learn About It
God's Word tells us that we are citizens of heaven. That means that we aren't really from this world. We're kind of like aliens away from their home planet. We are like tourists visiting this world from another country. Tourists must always carry a passport from their home country. That proves that they belong to their country. We have the seal of the Holy Spirit which tells others that we are citizens of Heaven.
Our true homes are in Heaven. Heaven is a real place. It is the headquarters of God's Kingdom. It is where God's throne is, with Jesus sitting at His right hand. We may live in a hotel during vacation for a week, but that time is nothing compared to the time we spend at home. We may live on the earth for eighty or so years, but that is a small thing compared to the time we'll spend in Heaven!
0">
Talk About It
What do you think Heaven is like? What do people do in Heaven? What is something that is in Heaven that is not in the earth? What is something that is in the earth that is not in Heaven?
0">
Pray About It
My Father, thank you for giving me a true home! I know that You have prepared a place for me, called Heaven, and that one day you will call me to come home. Thank you, Jesus!

0">
Read About It
0">
Learn About It
Heaven is the place where blessings are born. Blessings are spiritual things (you can't see them) that change things in the natural (the things you can see). God wants to bless you. He sets blessings out for you in Heaven, and you have to know how to get them. There are keys that God gives us to unlock our blessings from Heaven. Some of the keys are giving, praise and worship, prayer, fasting, and honor.
Our enemy, the devil, is an expert in how traffic works. Blessings want to come to you, but the devil wants to block them on the Heavenly highway. Ezekiel spoke about the King of Tyre, but that was also a reference to the devil. He said that the devil knew how to make things move, or how to traffic. The devil wants to block your blessings. The Bible says he wants to steal from you, kill from you, and destroy you. When you know how to access your blessings from Heaven, the enemy can't steal your stuff!
0">
Talk About It
What are some types of blessings? What are some keys that unlock blessings? What is the difference between the spiritual and the natural?
0">
Pray About It
Lord, bless me, indeed! Enlarge my territory on the earth. Keep Your hand with me. Keep me from evil, that I may not cause pain. Thank you for Your blessings!

0">
Read About It
0">
Learn About It
What do you do to things that are very important to you? Do you leave them out to make it easy for people to steal? Do you forget where you put them? No! Important things get put in important places so they are protected and you always know where they are. Maybe your mom keeps jewelry in a special box, or maybe your family has photo albums of important pictures. You store things you want to keep that have value.
God's Word tells us to lay up treasures in heaven. Heaven is a safe place for keeping valuables. Nothing rots in Heaven. There are no thieves there, either. When we pay tithes and give offerings to God's work, we are laying up treasures in Heaven. Our money does good things here when we give to God's work. When we give, our money is also received in Heaven.
0">
Talk About It
What kind of valuables does your family have that your store to keep safe? How do you keep your house and car protected against thieves?
0">
Pray About It
Holy Spirit, teach me to know what things are important and what things aren't. I want to store up my treasures in Heaven so I will not lose my blessings. Thank you, King Jesus! Amen!
0">
Read About It
0">
Learn About It
The devil has made it his job to steal from you, to kill you, and to destroy you. But Christ came that you could have life, and life forever! The devil can take things that you store on earth away from you. Someone could steal your favorite toy. A parent could lose a job and money could be taken away. The devil loves to cause painful problems! But, as Simon the Sorcerer learned, you can't treat God's blessings like ordinary stuff. They are special blessings that can't be bought, sold, or stolen by the enemy!
When you store your treasures in Heaven, the enemy cannot steal your stuff! The things that can be stored in Heaven are the things that God commands us to do that He attaches promises to. Obedience to your parents is a treasure in Heaven. It gives kids long life. Praise to God is a treasure stored in Heaven. It fixed sadness. When you know how to store your blessings in Heaven, and how to access them, the enemy can't steal your stuff!
0">
Talk About It
What kinds of things can be stored in Heaven? What things can't be stored in Heaven?
0">
Pray About It
King Jesus, show me how to store my treasures in Heaven. I don't want to put too much importance on earthly things. I want my life to be filled with Heavenly blessings! Amen.

0">
Read About It
0">
Learn About It
Ahab was probably the most evil king that ever lived in the Bible. He was so evil, that God promised that he and his wife would be killed! Ahab put his focus on all the wrong things. He stored up his treasures on earth. He valued other people's things, and would get other people's things even if it meant killing them! That's what happened to Naboth. Even though Naboth was killed, he got a far better reward than Ahab. Naboth got to inherit the Kingdom of Heaven, but Ahab died a nasty death just like God said, and he didn't get to go to Heaven.
Naboth would not give his vineyard to Ahab because it was given to him as an inheritance, and he wanted to give it to his children and grandchildren. Naboth had a bigger picture of what was important than Ahab. Naboth knew that God's Kingdom operates through families, and that what you pass on to your children matters. Naboth stored his treasures in Heaven. When all that matters to you is the things you have on the earth, you are not able to honor God with what you have. Plus, the enemy will take it from you!
0">
Talk About It
Have you ever taken anything that belonged to someone else? Is that ever how God want someone to act? What should we do if we want something, but can't seem to get it easily?
0">
Pray About It
Master, help me to be grateful for the things I have and honor You for what You have given me. Teach me to be an unselfish person who doesn't worry as much about earthly things. Amen!

0">
Read About It
0">
Learn About It
If you love the things of this world, you will lose everything you have. Since the fall of Adam, everything in this planet is subject to death. All the animals will die. Every physical object will rot. Even our bodies will die someday. When a person who puts all of his treasure into this earth, he will lose it.
The parable of the talents is a good picture of this. The two servants who took their talents and earned interest (more money) from the talents represent those who are Kingdom-minded. They know how God loves to grow things, and so they invested the money. That is like a person who stores their treasures in heaven. But the servant who buried his treasure in the ground (the earth) didn't get any reward, and even what he had was taken away from him. When we don't value the Kingdom of God, we will lose everything. Because the earth will pass away.
0">
Talk About It
How do some people store their treasures in the earth? Do they get any eternal reward for this?
0">
Pray About It
Lord, show me how to be Kingdom-minded. Teach me how to use your blessings and bless others with them! Amen.

0">
Read About It
0">
Learn About It
There is nothing wrong with using money to enjoy life. God created all things for us richly to enjoy. A brick can be used to throw at someone and hurt them, or it can be used to build a house, hospital, or church. The brick can be used to accomplish good things or bad. It is a tool. Money is the same way. It is a tool that we can use to accomplish good things or bad. When we give to God, He multiplies our treasures in Heaven, and we don't have to worry about losing them.
But if we only spend our money on fun, earthly things and ignore spiritual things, we lose everything. The Bible tells us that if we gain the whole world, but lose our soul, we haven't gained anything. Earthly things aren't what you should aim for, you should aim for Heavenly things that matter.
0">
Talk About It
What things do you think are most important? How does God feel about those things? Do you focus on earthly or Heavenly things?
0">
Pray About It
God, make Your Kingdom important to me! Give me understanding and wisdom so I know what You're trying to do in my life and in the world. Help me to not value earthly things. I praise You, Father!